Welcome to Royalroger.com
Roger Lundgren. Author, journalist, public speaker and consultant.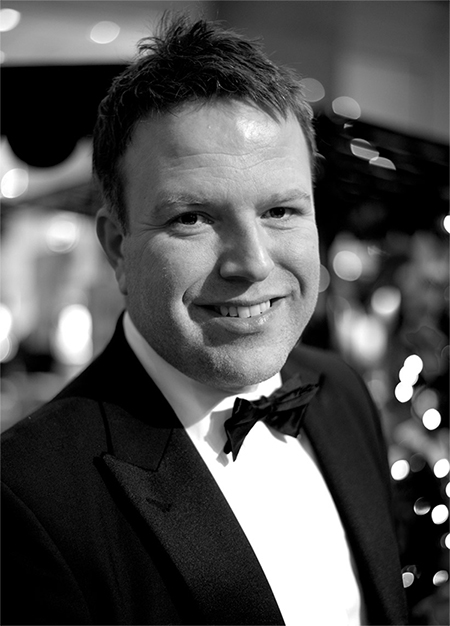 SUMMARY ABOUT ROGER LUNDGREN
R
oger Lundgren was born in Norsjö in the province of Västerbotten, northern Sweden, 1974. He developed an interest for everything connected to the European royal families at an early age and started to exchange letters with several members of these royal families when he was only 10 years old. When Roger was in his twenties, he worked with youth issues in his home-community together with other committed people in his age group. In 1997 he invited and hosted Crown Princess Victoria on her first official visit to the north of Sweden. A visit the Crown Princess still remembers. After the royal visit Roger was asked by than Swedish Prime Minister Göran Persson to take part in the reference group to the Democratic Committee (1998-2002).

Later Roger studied political science and media and communication at Umeå University before he moved to Stockholm to work with pr at RPPR and Prime Group. In 2008 Roger's first book was published: Prinsessan Sibylla – en biografi (a biography about king Carl XVI Gustaf's mother, princess Sibylla). The possibility to work with his passion for royalty and history meant a lot to him and the book was later followed by two other books; Ingrid – prinsessa av Sverige, drottning av Danmark 2010 (a biography about Swedish born Queen Ingrid of Denmark) and Drottning Silvia en jubileumsbok 2013 (an interview-book with Queen Silvia of Sweden on the occasion of her 70th birthday in 2013).
The books can sadly only be found on the secondhand market in Sweden at this time.

Roger started the lifestyle magazine Queen focusing on royalty in 2009 with Bonnier Publishing. The magazine was later turned into a celebrity publication. Roger therefore restarted his magazine with the name Kungliga Magasinet (the Royal Magazine) a product that he ran with several different partners from 2013 to 2019. During the tenure with the magazines Roger has interviewed members of every royal family in Europe.

A
t the same time Roger was asked by the Swedish public service national broadcaster (SVT) to assist them as an expert and commentator for all the royal weddings in Sweden and the United Kingdom, royal christenings and Princess Lilian's funeral. No wonder one of his dear friends named him Royal Roger, a name that many people use about Roger in Sweden. In 2016 Crown Prince Leka of the Albanians - the grandson to Albania's only reigning king (Zog) - asked Roger to assist him with his wedding with actress Elia Zaharia. Roger was responsible for media and protocol and the wedding that attracted members from 22 different royal families received a lot of media attention.
Roger took initiative to make a tv-documentary about the World Childhood foundation, (created by the Queen of Sweden in 1999 to help and save children who have been sexually abused or victims of trafficking) as a birthday gift to Her Majesty when she turned 75. The documentary was shown on VIAPLAY in 2020 and both Queen Silvia and Princess Madeleine talked about their work for exposed children around the world. Princess Anna Bagrationi of Georgia awarded Roger with the dynastic order of the crown of the Georgian kingdom in 2014 for his work about the European monarchies. Roger has also been given the Albanian royal wedding medal (2016).
---
View pictures below
Editor-in-chief and founder of Queen (2008-2009) and The Royal Magazine – 2012-2019.
Commentator – royal expert for Swedish National broadcasting, SVT:
Wedding Crown Princess Victoria 2010,
Wedding Prince Williams 2011,
Christening Princess Estelle 2012,
Queen Elizabeth's diamond-jubilee 2012
Funeral Princess Lilian
Wedding Princess Madeleine 2013
Wedding Prince Carl Philip 2015,
Christening prince Nicolas 2015,
HM The King's 70th birthday 2016
Christening Prince Oscar 2016
Christening Prince Alexander 2016
The Crown Princess 40th birthday 2017
Christening Prince Gabriel
Wedding Prince Harry 2018
Creator and host – Barnens drottning – VIAPLAY
Documentary in 5 parts with Queen Silvia and Princess Madeleine about the World Childhood Foundation – broadcasted on VIAPLAY, TV3 and TV8, 2020. '



Author:


Sibylla - a biography (2008).
Ingrid – Princess of Sweden,
Queen of Denmark (2010).
Queen Silvia – a jubilee book en (2013).

Meetings

Roger Lundgren has conducted interviews with the following royals:
Sweden: HM King Carl XVI Gustaf, HM Queen Silvia, HRH Crown Princess Victoria, Prince Daniel, HRH Prince Carl Philip, HRH Princess Sofia, HRH Princess Madeleine, Princess Margaretha, HRH Princess Birgitta, Princess Désirée and Princess Christina.
Denmark: HM Queen Margrethe II, HRH Crown Prince Frederik, HRH Prince Joakim and HRH Princess Benedikte.
Norway: HM Queen Sonja, HH Princess Märtha Louise and HH Princess Astrid.
United Kingdom: HRH The Duke of Edinburgh, HRH The Duchess of Cornwall, TRH Prince and Princess Michael of Kent and Lady Pamela Hicks, nee Mountbatten.
Jordan: HM Queen Rania al-Abdullah.
Belgium: HRH Prince Lorenz.
Netherlands: HH Prince Pieter-Christiaan av Oranien-Nassau.
Luxemburg: HRH Prince Guillaume and HRH Princess Sibilla.
Greece: HM King Constantine II, HM Queen Anne-Marie, HRH Crown Prince Pavlos, HRH Princess Alexia and HKH Prince Nikolaos.
Romania: HM Margareta, Custodian of the Crown, HRH Prins Radu and Princess Sophie.
Bulgaria: HM Tsar Simeon II.
Austria-Hungary: HIH the late Crown Prince Otto von Habsburg.
Albania: HRH Crown Prince Leka II and HRH Crown Princess Elia.
Serbia: TRH Crown Prince Alexander II and HRH Crown Princess Katherine.
Italy: HRH The Prince of Venice, Emanuele Filiberto of Savoia.
Russia: HIH Grand Duchess Maria.
Portugal: HRH Dom Duarte, The Duke of Braganza.
Iran: HM Empress Farah Pahlavi.
Germany: HH Prince Andreas of Saxe-Coburg and Gotha and HH Princess Gloria von Thurn und Taxis.
Interviews have also been made with:
Ireland: former President Mary MacAleese.
Lithuania: former President Dalia Grybauskaitė.
Actress Malin Åkerman
Singer Josh Groban
Actress Anita Ekberg


Event:
Roger worked with the organization and was responsible for media and protocol on the occasion of the wedding between Their Royal Highnesses the Crown Prince and Crown Princess of the Albanians in Tirana - October 2016 – with royalty present from 22 royal families including HM Queen Sofia of Spain.
Roger was the toastmaster and party of the organization for the wedding between former Minister of finance, Mr. Anders Borg and Dominika Peczynski of pop-band Army of Lovers, Stockholm – November 2018.
Here you will soon find more information.
When I was a boy I started collecting autographs by writing letters to people around the world that I admired. Throughout the years I have been able to create a very unique collection of personally signed letters, photographs and signatures of many of the most well-known people in the world.

The collection has always meant a lot to me - especially when I was ill after a car accident 30 years ago. A few of the photographs are signed for my late grandmother and that unique connection between her and historical people such as Princess Diana and Pope John Paul II makes it very special for me. In the early days (before the Internet) it was very difficult to find addresses.

I spent a lot of time at the library doing detective-work and this is something I am very grateful for in my new line of work. I always know how to locate the "right" person. A few of the people I wrote to became my personal friends - one of them is Her Royal Highness the Duchess of Cornwall. I used to send Swedish chocolate to her and am happy to have met her at Clarence House in London. Another very special friend was the late Princess Lilian of Sweden who passed away in 2013. She taught me a lot things - drinking Gin and tonic was one of those things and she was the one who introduced me to the wold of European royalty.